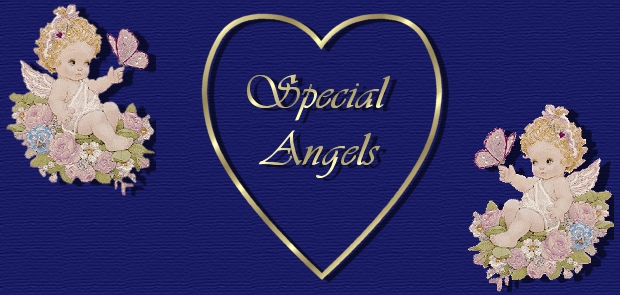 BPIS Ch Nitelatches Party Favour

CH Nitelatches the Matrix


13 June 2002 - 2 July 2015


CH Grandgables Sharp Dressed Man


June 6, 2002 to November 23, 2014

BPIG Ch Nitelatches Driving Miss Daisy

Dam of  

BPISS Ch Nitelatches Weekend Warrior
BPIG Ch Nitelatches Dalgarnoch Diva
BPIG Ch Nitelatches Grandgable Genteel
Ch Nitelatches Black Dahlia


July 20, 2002 - December 20, 2012
BPISS BPIG CH. Nitelatches Trinity
Nitelatches Love Bi Design



With a very heavy heart we made the decision to let "Abby" join her father
Ch. Palisades Night At The Opera, at the rainbow bridge.

"Abby" is the dam of BPIG Ch. Nitelatches Cover Girl, Ch Nitelatches Magnum
Force and Ch Nitelatches Pandamonium (14 US points.)

Thank you for your outstanding contributions to Nitelatches Shelties!

Always to be remembered and missed.

Love Irene & Brendan

Our first sheltie, our constant companion, the ambassador for Nitelatches Shelties, the official greeter to everyone who came into our home.

Our hearts are broken and will never never mend.

Rest in peace our darling Shelby.

Love Irene and Brendan.
.

"Webber" peacefully left this world wrapped in my arms at 3:05pm January 1,2006 . He sired 5 Canadian Champions and his legacy will live on at Nitelatches through his grandchildren and great grandchildren. Rest in peace darling "Webber".
5
"Levi" came to us at the age of 3 through the generosity of Marilyn Culos of Marilar Shelties. He left this world wrapped in my arms on August 21, 2006. Rest in peace sweet boy...say hello to Shelby and Webber for me...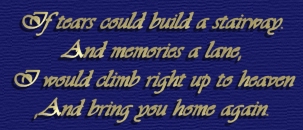 (Blue background and images on this page were created by Bonnie Rector)