Token
BPIS Ch Nitelatches Party Favour
15 October 2013 to 8 December 2022
"Token" was taken from us far too soon. Taylor and I miss her terribly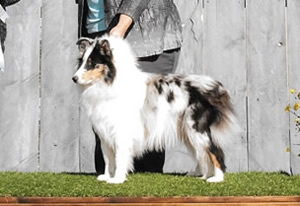 "Token" is pictured being awarded Group 4th and Puppy Group
to complete her championship. Thank you to judge Kristi Francis.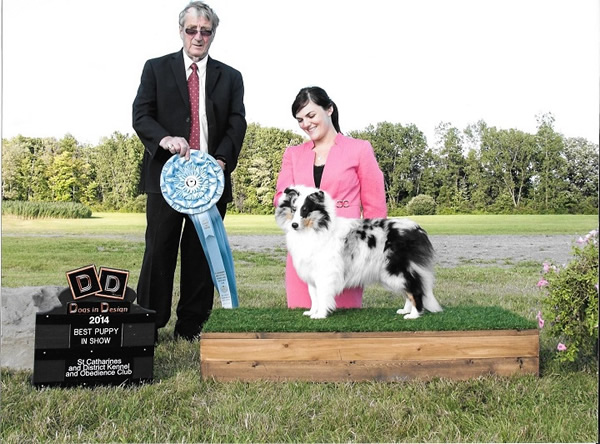 We are thrilled that "Token" was awarded a BEST PUPPY IN SHOW win under judge Brian Taylor.
A huge thank you to Mr Taylor.  "Token" was guided to this wonderful win by her best friend Taylor Stevenson,
thank you Taylor !!
Pedigree
Can Ch Linspans Nitelatches Pokerstar
Can Ch Nitelatchs Grandgables Ironman
Can Ch GrandGables Kray Z Spiderman
Am Ch Kambria Krayola
Can Ch GrandGables Twilite Charisma
BPIG Can Ch Nitelatches Grandgable Genteel
Can Ch Montage Grandgables Boot Camp
Can Ch Nitelatches Driving Miss Daisy
Can Ch Linspans Ice Ess On Willowgate
Am Can Ch GrandGables Carmylie Deja Blue
Am Can Ch Apple Acres Expedition ROM ROMC
Carmylie Bi Mystique ROM/ROMC
Can Ch Willowgate Impressamea
Can Ch Ravenscourt Here Comes The Son
Can Ch GrandGables Raven Beauty
Nitelatches Party Of One 2nd
Can Ch Lynphil Blues Baby Blue
Am/Can/Jpn Ch Mikasa's GrandGables Sno' Biz
Am Ch Icon Valley View Holy Smoke
Am Can Ch Mikasa's Diamond In The Rough CGC ROMC
Can Ch Lynphil's Bi Coincidence
Am Can Ch Silverado Virgo Dicaprio
Triadic Penpals Token Treasure
Nitelatches Enchanted Evening
Am Can Ch Dury Voe Wintergreen ROM
Am Can Ch Dury Voe Winterlude
Dury Voe Rhonda Rhonda ROMC
Am Can Ch Nitelatches Pandamonium
Am Can Ch Apple Acres Expedition ROM ROMC
Nitelatches Midnight Serenade