Nitelatches Karate Kid
JADEN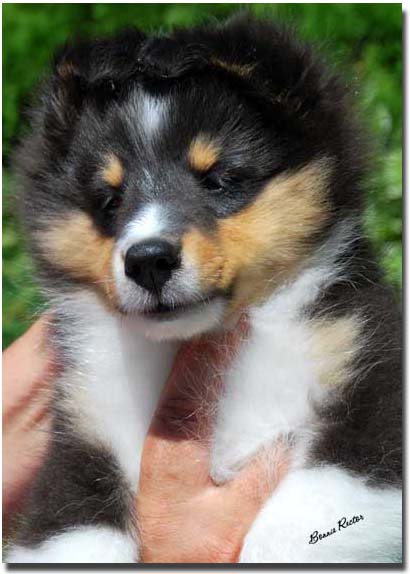 We are very pleased to introduce "Jaden"!

This young man has the most loving disposition and is very reminisant of his sire
Ch Nitelatches Grandgables Ironman at the same age...

We are thrilled with his quality

.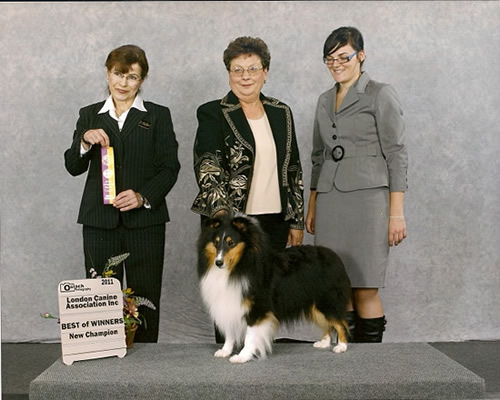 October 14, 2011...Nitelatches Karate Kid "Jaden" is
awarded Best of Winners to complete his championship.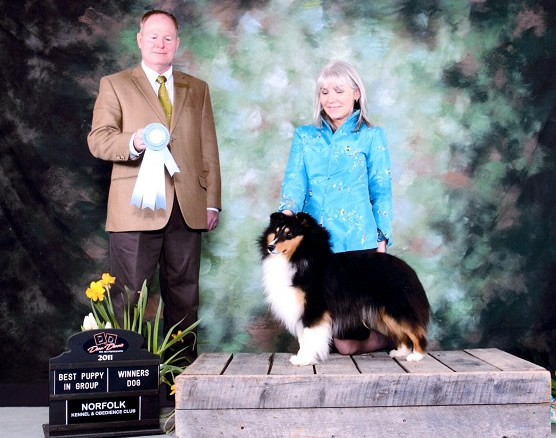 Best Puppy in Grouop - breeder judge Mark McMillan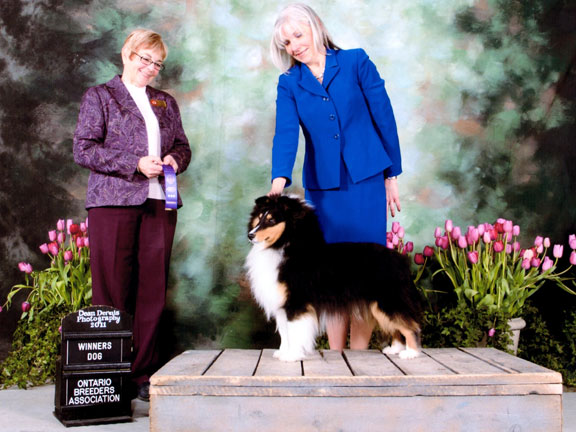 February 21, 2011...Jaden attended the Ontario Breeders show with handler
Cheryl Pike and came home with his first points. Thanks to breeder/judge
Judith Byrne for this win....and to Cheryl for her beautiful presentation of our boy.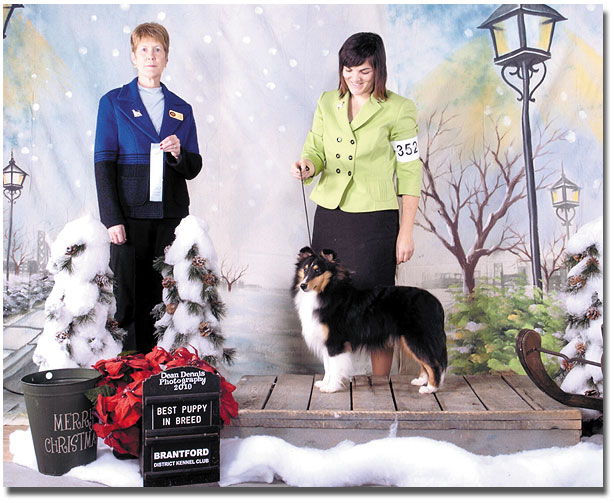 We are pleased with "Jaden's" results from his first show. Nitelatches Karate Kid was BPIB
on Dec 4, 2010 and on Dec 5, 2010 he was RWD...thanks to Taylor for her wonderful presentation of our young hopeful.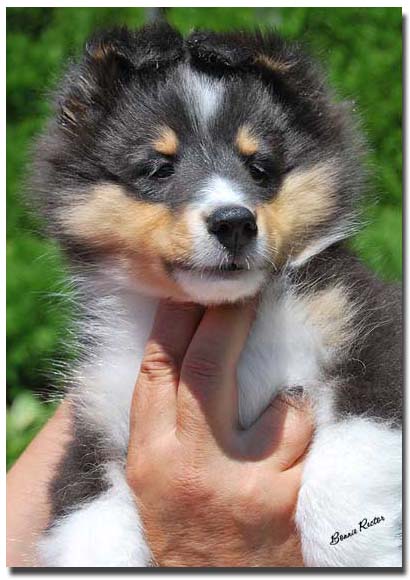 AM CH AYNSWORTH I HAVE A DREAM
BISS AM CH KAMBRIA KRAYOLA
BISS AM CH HOMEWOOD HYANNISPORT
CH GRANDGABLES KRAY Z SPIDERMAN
AM/CAN CH APPLE ACRES EXPEDITION ROM ROMC
CH GRANDGABLES TWILITE CHARISMA
BPIS CH GRANDGABLES LOVE IN THE SNOW ROMC
CH NITELATCHES GRANDGABLES IRONMAN
AM CH MONTAGE BOOTY CALL
CH MONTAGE GRANDGABLES BOOT CAMP
AM CH MONTAGE WEEPING WILLOW (ASSA WINNERS BITCH 2006)
CH NITELATCHES GRANDGABLE GENTEEL
AM/CAN CH APPLE ACRES EXPEDITION ROM ROMC
CAN/MULTI BIPG CH NITELATCHES DRIVING MISS DAISY (3 CH)
CH NITELATCHES CENTRE STAGE
Jaden
AM/CAN CH TOVEN WINTERTIDE ROMC
AM/CAN CH DURY VOE WINTERLUDE
Dury Voe Barcelona
AM/CAN CH DURY VOE WINTERGREEN
AM/CAN CH DURY VOE ZYDECO ROM ROMC
Dury Voe Rhonda Rhonda
Dury Voe Treasure Island
Nitelatches Enchanted Evening
AM CH APPLE ACRES ODYSSEY ARMANI ROM
AM/CAN CH APPLE ACRES EXPEDITION ROM ROMC
AM CH TREVANNE'S DOMINIQUE ROM
AM/CAN CH NITELATCHES PANDAMONIUM
CH PALISADES NIGHT AT THE OPERA
Nitelatches Midnight Serenade
CH PALISADES WAIT UNTIL DARK